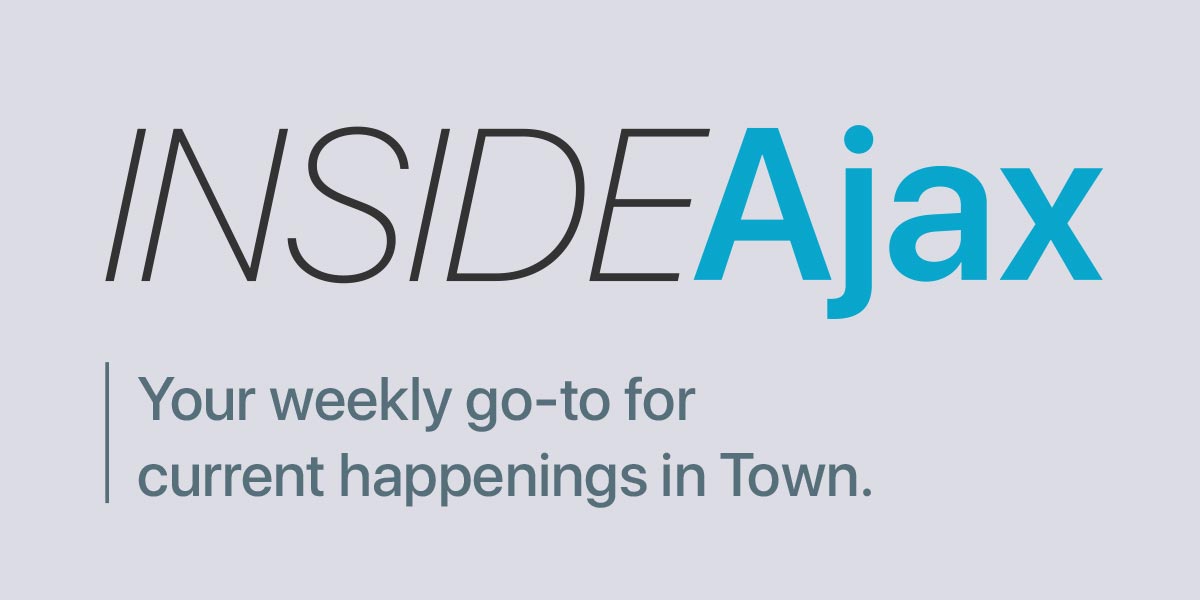 Posted on Thursday, July 22, 2021 07:00 AM
Inside Ajax – Your Weekly Happenings in Town
The Town publishes a weekly community page in the Ajax News Advertiser - Inside Ajax, featuring current happenings, including...
Posted on Monday, July 19, 2021 09:58 AM
Local businesses can submit by August 6
The Ajax Anti-Black Racism Task Force is developing a directory of Black-owned businesses for the Town of Ajax. Appearing in this directory...
Posted on Friday, July 16, 2021 02:28 PM
As the province has moved to Step 3 of the Roadmap to Reopening, the Town of Ajax is set to open select facilities and amenities through a phased approach. As we reopen, the Town...
Posted on Thursday, July 15, 2021 02:59 PM
Due to an unforeseen power outage in the Rotary Park Pavilion area, the Rotary Park Washrooms and Splash Pad will be closed until repairs are completed by Elexicon. For more information...
Posted on Wednesday, July 14, 2021 01:58 PM
Musical artists are available to perform at businesses such as restaurant patios this summer thanks to a new Town of Ajax partnership with Ontario Musicians Co-operative Inc. (OMCI).
Up...
65 Harwood Ave. S.
Ajax, Ontario
L1S 2H9