Posted on Friday, March 05, 2021 11:32 AM
Town recognized with three achievement awards for adapting, pivoting & evolving 2020 events
TOA took home three Achievement Awards at the 2021 Festival and Events Ontario...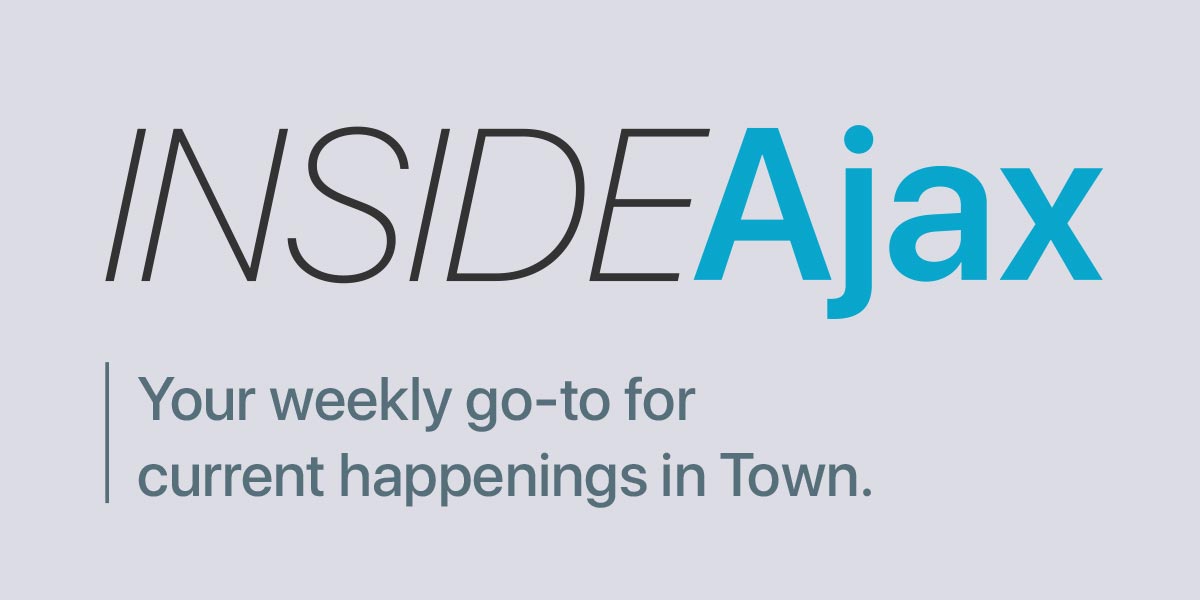 Posted on Thursday, March 04, 2021 07:00 AM
Inside Ajax – Your Weekly Happenings in Town
The Town publishes a weekly community page in the Ajax News Advertiser - Inside Ajax, featuring current happenings, including...
Posted on Monday, March 01, 2021 12:50 PM
Ajax Fire and Emergency Services is reminding residents that the warmer weather may contribute to an early thaw and create water and other safety hazards.
Quote
Posted on Tuesday, February 23, 2021 01:33 PM
Last night, Ajax Council approved the Town's Operating and Capital and 2022-2025 Long Range Capital Budgets.
The 0.95% tax rate impact reflects Council's strong understanding of...
65 Harwood Ave. S.
Ajax, Ontario
L1S 2H9