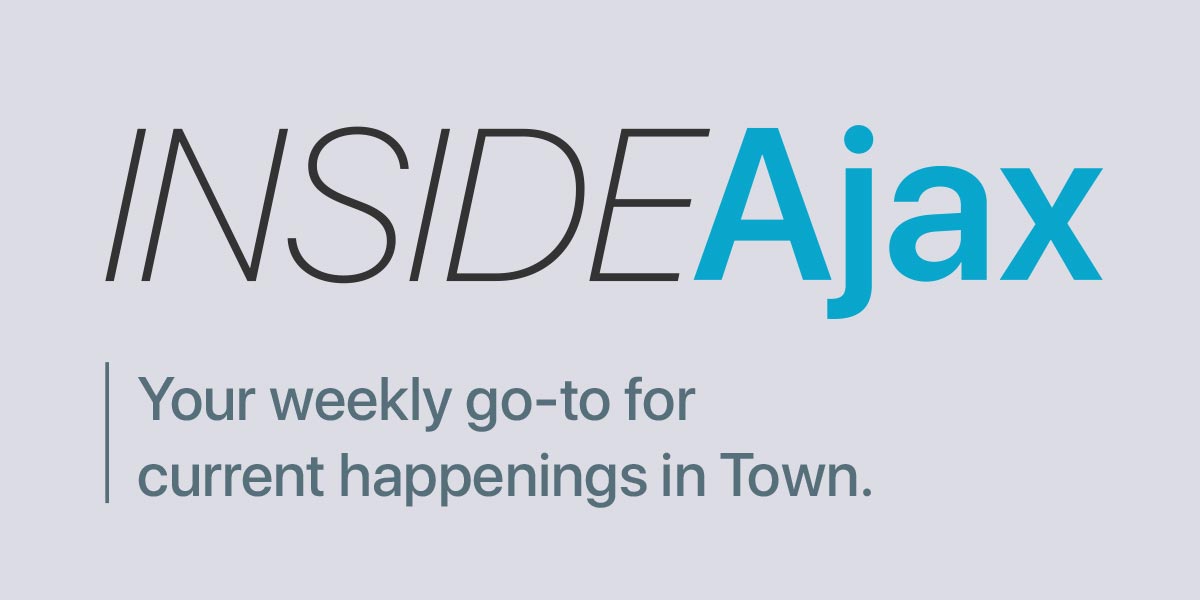 Posted on Thursday, June 23, 2022 07:00 AM
Inside Ajax – Your Weekly Happenings in Town
The Town publishes a weekly community page in the Ajax News Advertiser - Inside Ajax, featuring current happenings, including...
Posted on Monday, June 20, 2022 04:00 PM
Canada Day - July 1, 2022
Ajax Community Centre (75 Centennial Rd.)
Audley Recreation Centre (1955 Audley Rd. N.)
McLean Community Centre (95 Magill Dr.)
Village Arena (100 Church...
Posted on Monday, June 20, 2022 12:21 PM
Notice of Service Disruption
June 22, 2022
Due to maintenance, there is a service disruption affecting:
Men's and Ladies Member Changerooms at Ajax Community Centre. Please...
Posted on Friday, June 17, 2022 12:54 PM
Night Market Toronto (NMTO Inc.) will be making a stop in Ajax this weekend (June 17 - 19, 2022) at the Ajax GO Station (100 Westney Rd. S.) as they tour neighboring Greater Toronto...
Posted on Thursday, June 16, 2022 09:35 AM
Ajax Fire and Emergency Services would like to remind residents of summer safety tips to prevent a fire from happening on your deck or porch.
Quote
"Please...
65 Harwood Ave. S.
Ajax, Ontario
L1S 2H9