Posted on Thursday, September 21, 2023 09:32 AM
Thanksgiving Day - Monday, October 9, 2023 McLean Community Centre
Open 7 a.m. to 2 p.m.
Join us for the following:
Fitness & Health Centre* - 7 a.m. to 2 p.m.
Lane Swim - 7:30 to...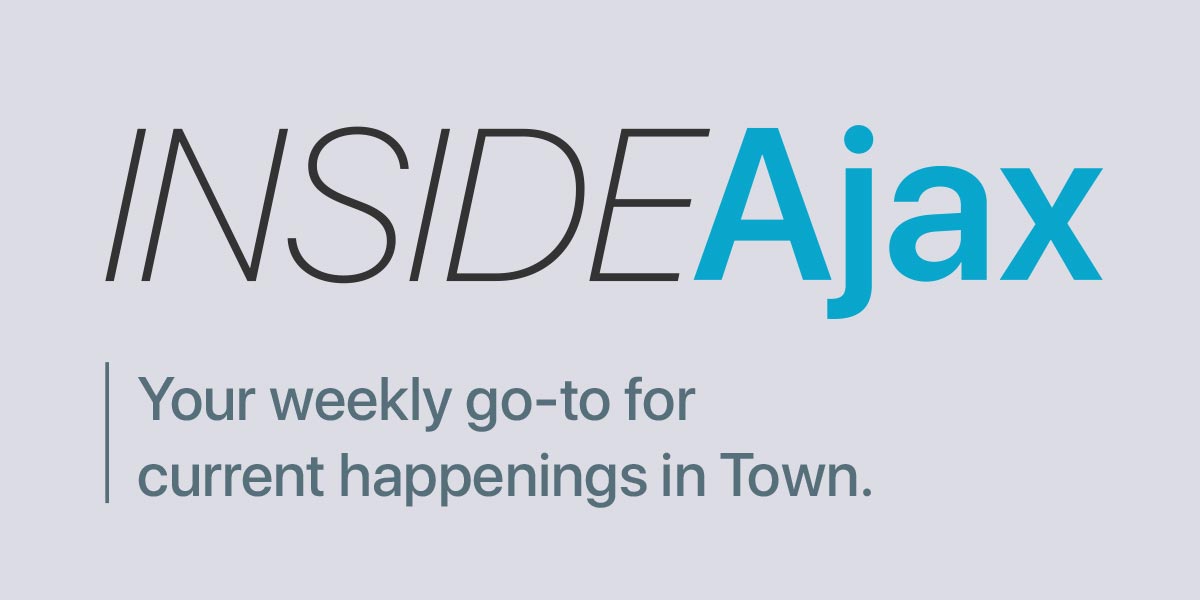 Posted on Thursday, September 21, 2023 07:00 AM
Inside Ajax – Your Weekly Happenings in Town
The Town publishes a weekly community page in the Ajax News Advertiser - Inside Ajax, featuring current happenings, including...
Posted on Wednesday, September 20, 2023 02:00 PM
Ajax Fire and Emergency Services are raising awareness about fire safety with the Get Real Ajax campaign. The campaign runs from September 25 to October 30 and focuses on...
Posted on Wednesday, September 20, 2023 10:46 AM
TOA Ward News
Personal newsletters from Ajax Council to keep you updated on what's happening in your ward.
Delivered to your home mailbox the week of September 25.

Can't wait?...
Posted on Tuesday, September 19, 2023 01:31 PM
The Town of Ajax is currently preparing a new design for Exeter Park. Many of the existing park features have reached the end of their life-cycle and new features are planned...
65 Harwood Ave. S.
Ajax, Ontario
L1S 2H9