Posted on Wednesday, October 14, 2020 02:32 PM
*Timeline is subject to change
Toronto and Region Conservation Authority (TRCA) is preparing to undertake remedial works along a section of Millers Creek, adjacent to the Village...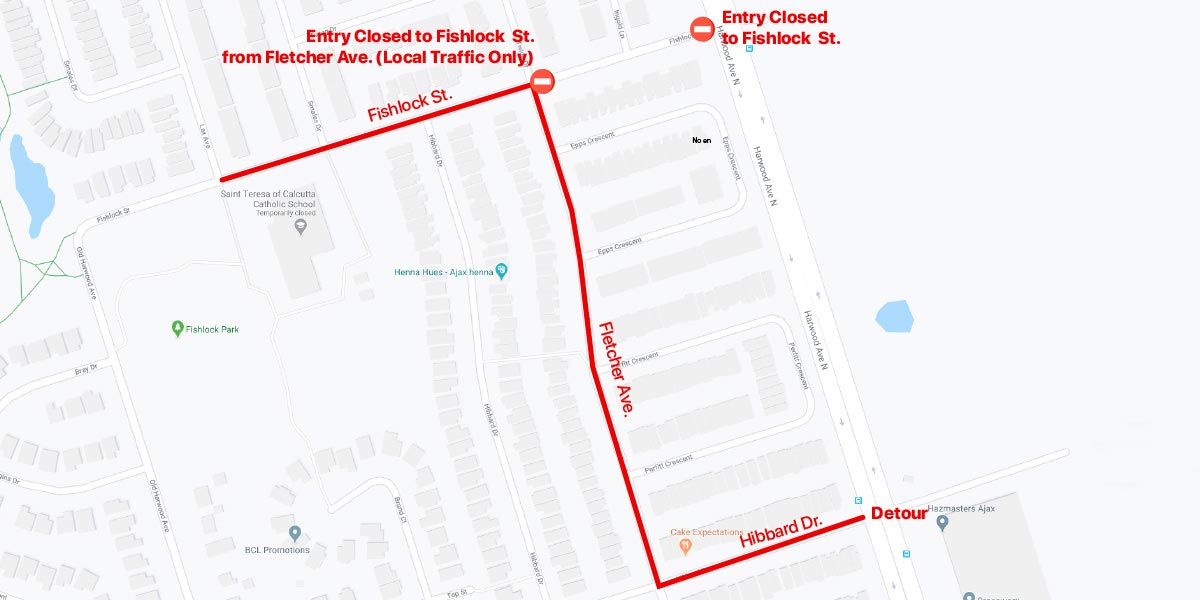 Posted on Tuesday, June 23, 2020 04:55 PM
June 24 – June 25, 2020 || Road/Lane closure on Fishlock Street between Fletcher Avenue and Harwood Avenue North. The work will include watermain feeder installation, restoration...
Posted on Tuesday, April 28, 2020 09:08 AM
The Phase 3 road closure consists of extending the current Phase 1 & 2 road closure between Rossland Rd. and Clutterbuck Lane northerly to Hurst Dr.
Please refer to the map...
Posted on Thursday, March 19, 2020 01:31 PM
Please be informed that further to the notice that was sent on March 19, 2020, regarding the planned Phase 2 closure for the Church Street between Rossland Road and Clutterbuck...
Posted on Monday, March 02, 2020 09:02 AM
Harwood Avenue South Southbound lanes, South of Bayly Street West will be experiencing some lane restrictions between 8 a.m. to 4 p.m. between March 2 until March 20, 2020 (weather...
65 Harwood Ave. S.
Ajax, Ontario
L1S 2H9