Posted on Tuesday, August 25, 2020 11:00 AM
In order to meet water supply demands for current and future growth and to improve system security, the Region of Durham is constructing a 750mm diameter feedermain on Harwood...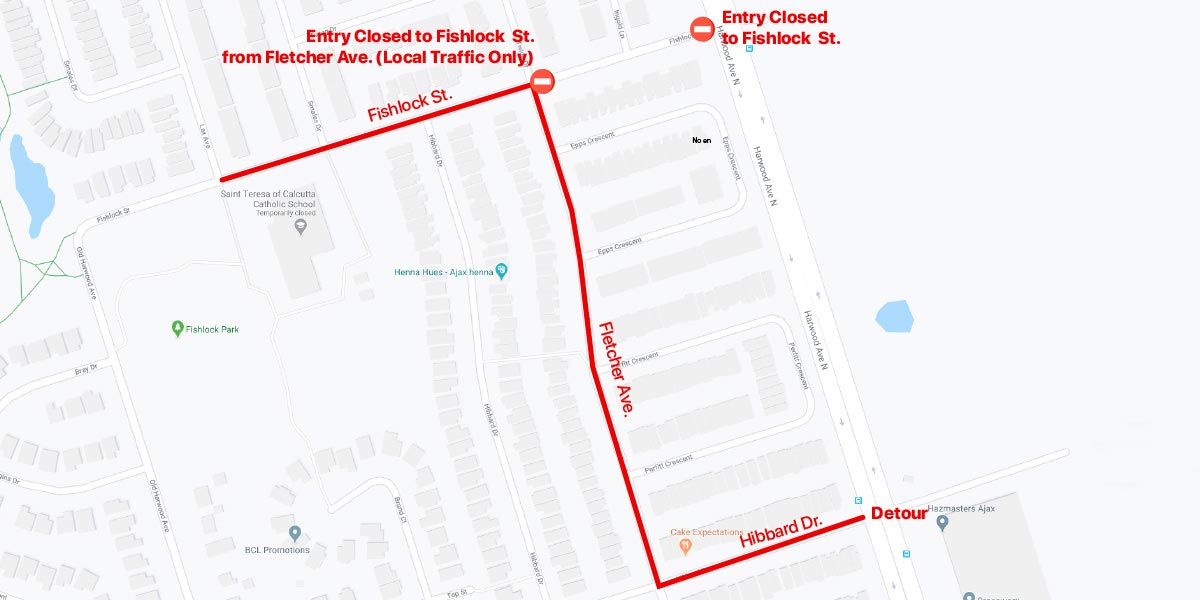 Posted on Tuesday, June 23, 2020 04:55 PM
June 24 – June 25, 2020 || Road/Lane closure on Fishlock Street between Fletcher Avenue and Harwood Avenue North. The work will include watermain feeder installation, restoration...
Posted on Monday, June 22, 2020 08:54 AM
Emergency work will begin starting the week of June 22, 2020 to replace the culvert located closest to #14 Ontoro Blvd.
Work will be completed in two phases in order to maintain...
Posted on Tuesday, April 28, 2020 09:08 AM
The Phase 3 road closure consists of extending the current Phase 1 & 2 road closure between Rossland Rd. and Clutterbuck Lane northerly to Hurst Dr.
Please refer to the map...
Posted on Thursday, March 19, 2020 01:31 PM
Please be informed that further to the notice that was sent on March 19, 2020, regarding the planned Phase 2 closure for the Church Street between Rossland Road and Clutterbuck...
65 Harwood Ave. S.
Ajax, Ontario
L1S 2H9