Posted on Tuesday, April 14, 2015 06:00 AM
Re:
Miller Creek Developments Inc. (Esquire Homes)
Zoning By-law Amendment Application Z6/07
Draft Plan of Subdivision Application S-A-2012-01
Draft Plan of Condominium...
Posted on Sunday, April 12, 2015 11:00 PM
Ajax Fire and Emergency Services is teaming up with fire departments across Durham Region on 'Get Real Durham', a new fire education campaign that will be launching April 20th.
The...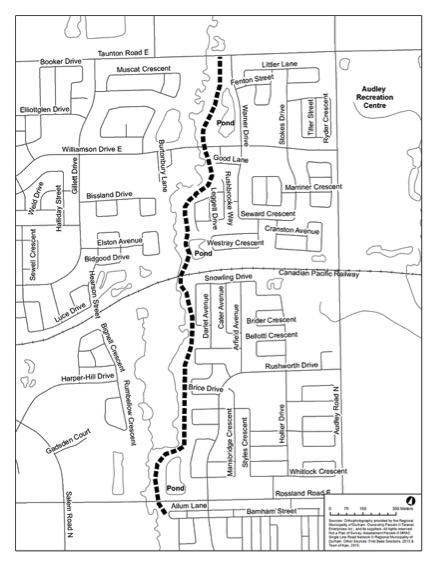 Posted on Thursday, April 09, 2015 12:15 PM
Dear Ward 2 Resident,
The Town of Ajax is holding a Public Open House to review the design and layout of the proposed Carruthers Trail as part of its 2015 Capital Works program. ...
Posted on Tuesday, April 07, 2015 12:15 PM
Media Advisory/Photo Opportunity April 7, 2015 Northern Cycle to unveil exclusive Town of Ajax cycling jersey In advance of the cycling season, Ron Bohem, owner...
Posted on Wednesday, April 01, 2015 07:15 AM
News Release April 1, 2015 Town marks 100 days until 2015 Pan Am Games
Unveils four Ajax Pan Am Torchbearers Today, to mark 100 days until the 2015 Pan Am Games,...
65 Harwood Ave. S.
Ajax, Ontario
L1S 2H9