Posted on Tuesday, November 10, 2020 09:30 AM
$25,000 available to support community groups during the holidays
Ajax Council and the Town will be providing $25,000 in funding to groups delivering vital services and programming...
Posted on Thursday, November 05, 2020 01:14 PM
During the road resurfacing work at Rossland Road W – Southcott Road to Harkins Drive, access will be maintained to all residences. Traffic control in terms of flagging will...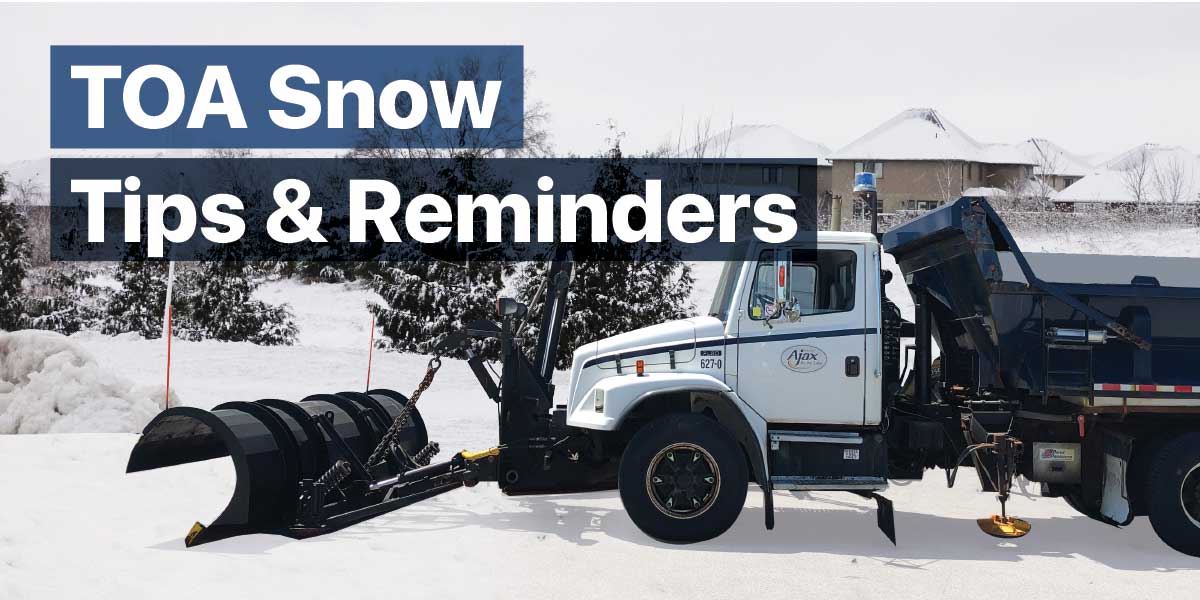 Posted on Tuesday, November 03, 2020 09:00 AM
Snow control starts November 15
TOA By-Law Services and Operations teams are gearing to respond for snow and winter weather. During and after a snow storm, the Town has the...
Posted on Saturday, October 31, 2020 07:00 AM
October 31 marks World Cities Day. This year's "valuing our communities and cities" theme is both timely and appropriate in the context and climate of 2020.
From COVID-19 responses,...
Posted on Wednesday, October 28, 2020 11:03 AM
On behalf of Ajax Council, I implore all Ajax residents to do their part to stop the spread of COVID-19 in our community.
The numbers in Durham Region continue to fluctuate. We...
65 Harwood Ave. S.
Ajax, Ontario
L1S 2H9