Posted on Wednesday, July 01, 2020 01:04 PM
It's #TakeOutWednesday. It's Canada Day. And some would argue that there is no greater Canadian food than poutine.
Stepping up and helping our neighbours is a point of pride...
Posted on Tuesday, June 30, 2020 10:55 AM
Last night at a Special Council meeting, Ajax Council unanimously voted in support of the creation of an Ajax Anti-Black Racism Congress until the end of the term of Council (2022).
The...
Posted on Monday, June 29, 2020 12:43 PM
More than 45 sessions to choose from, registration now open at ajax.ca/camps
Camp isn't cancelled in Ajax! The Town is taking programming online for campers aged 4 – 17 years old...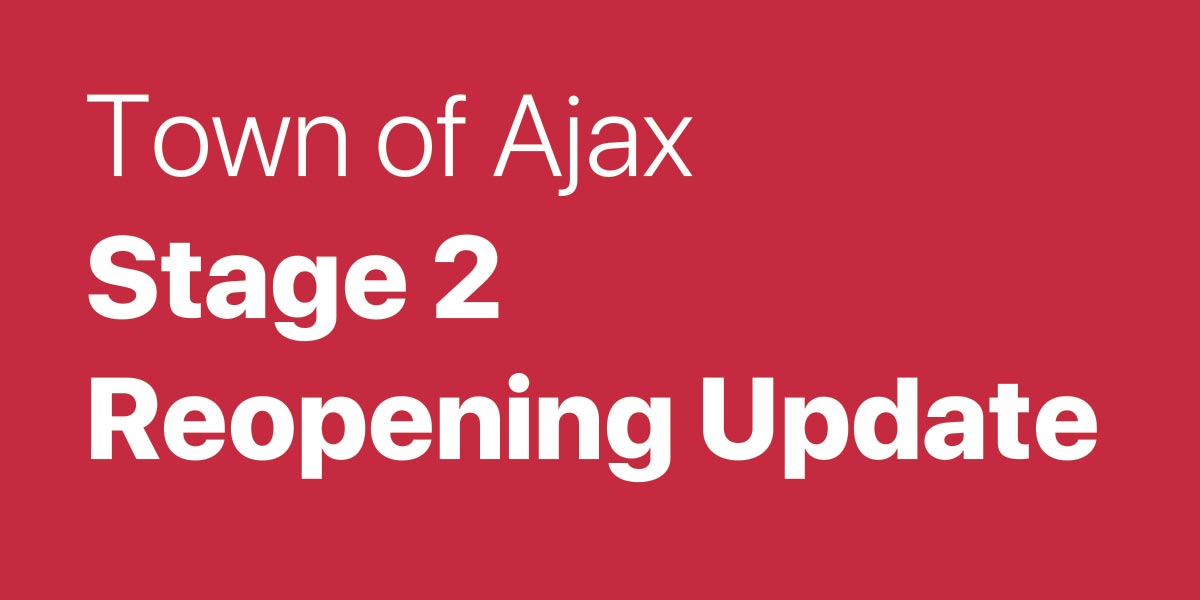 Posted on Friday, June 26, 2020 04:10 PM
On June 15, 2020 the Durham Region Public Health Unit, which includes the Town of Ajax, was cleared to enter Stage 2 of the Province of Ontario's reopening framework.
The Town...
Posted on Thursday, June 25, 2020 04:07 PM
Did you know that Ajax is a designated Bicycle Friendly Community, home to a safe and connected 140km cycling network that encompasses off-road trails, dedicated bike lanes and...
65 Harwood Ave. S.
Ajax, Ontario
L1S 2H9