Posted on Wednesday, June 24, 2020 09:00 AM
Special entertainment experience offers fun for the whole family
As a safe alternative to in-person gatherings (still prohibited by Provincial Emergency Orders), the Town of...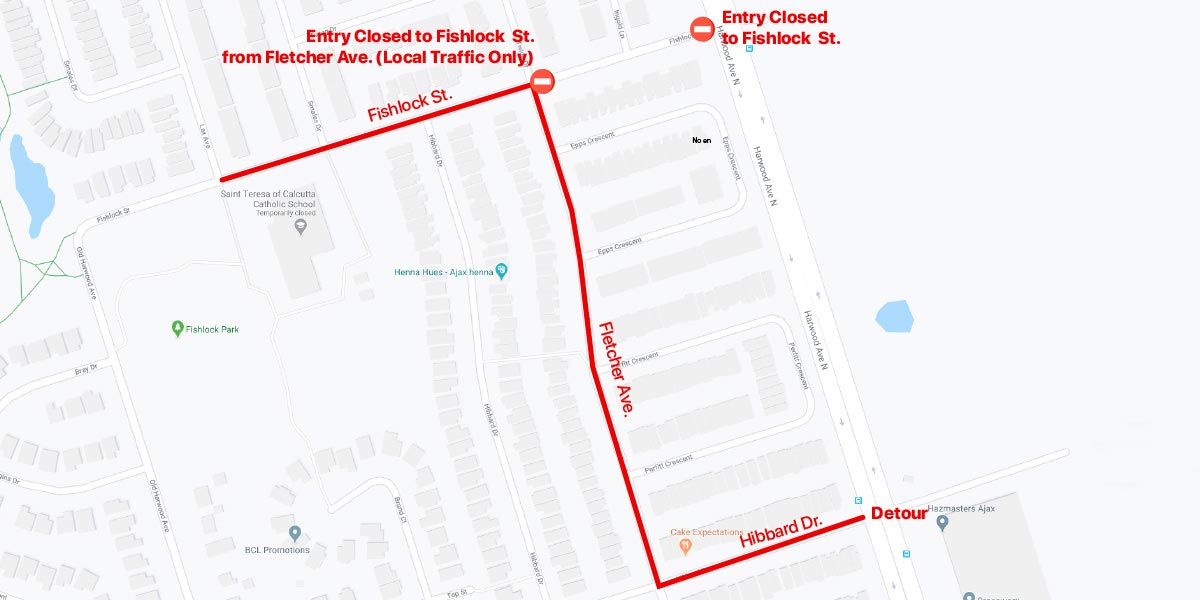 Posted on Tuesday, June 23, 2020 04:55 PM
June 24 – June 25, 2020 || Road/Lane closure on Fishlock Street between Fletcher Avenue and Harwood Avenue North. The work will include watermain feeder installation, restoration...
Posted on Monday, June 22, 2020 08:54 AM
Emergency work will begin starting the week of June 22, 2020 to replace the culvert located closest to #14 Ontoro Blvd.
Work will be completed in two phases in order to maintain...
Posted on Friday, June 19, 2020 02:40 PM
To boost seating capacity to safely accommodate patrons and staff amid the COVID-19 outbreak, restaurants have been extending their outdoor patio areas.
To support our local restaurants,...
Posted on Thursday, June 18, 2020 04:43 PM
Stage 2 Reopening: What's Open in Ajax?
On Friday June 19 at 12:01 a.m., Ajax will enter Stage 2 of Phase 2 of reopening the economy amid the COVID-19 Pandemic.
While it may take...
65 Harwood Ave. S.
Ajax, Ontario
L1S 2H9