Posted on Thursday, June 01, 2023 08:00 AM
Ajax Council is a proud supporter of our 2SLGBTQIA+ communities. But like many other municipalities, we have been affected by the recent rise in discriminatory rhetoric and...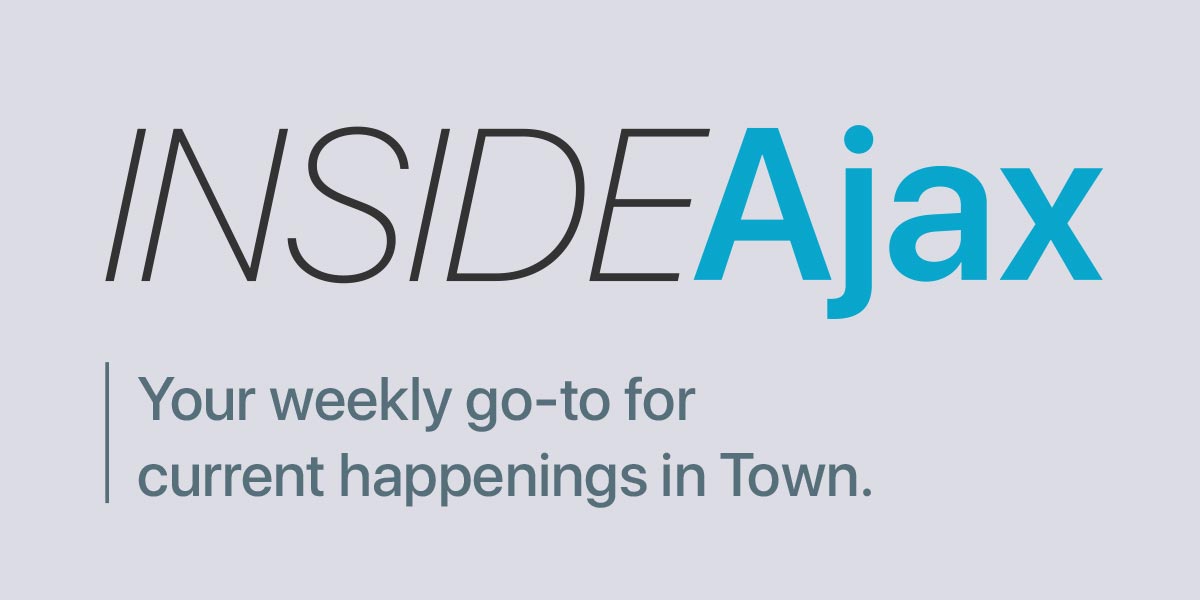 Posted on Thursday, June 01, 2023 07:00 AM
Inside Ajax – Your Weekly Happenings in Town
The Town publishes a weekly community page in the Ajax News Advertiser - Inside Ajax, featuring current happenings, including...
Posted on Wednesday, May 31, 2023 10:45 AM
View the latest edition of Ajax Today!
Featuring:
Ajax Council updates
Ajax Partnership Fund updates
TD Summer Reading Club at Ajax Public Library!
Ajax Fire and Emergency...
Posted on Tuesday, May 30, 2023 08:40 AM
Ajax Fire invites residents to attend Family Safety Day on Saturday, June 10 from 10 a.m. to 3 p.m. at the Ajax Fire Station Headquarters located at 900 Salem Road N. There...
Posted on Friday, May 26, 2023 02:30 PM
Please be advised that Church Street North between Taunton Road and Fifth Concession Road (at the railway tracks) will be closed from 3 a.m. May 29, 2023 to 6 p.m. May 31, 2023
65 Harwood Ave. S.
Ajax, Ontario
L1S 2H9