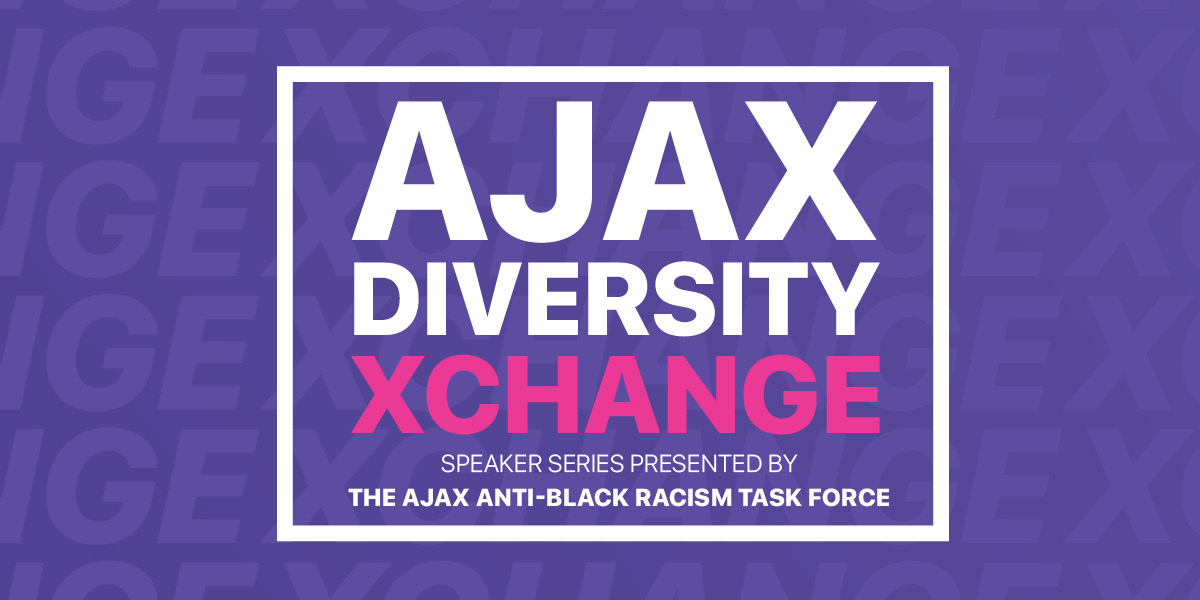 Second installment in series discusses understanding racism and anti-Black racism
The Ajax Anti-Black Racism Taskforce presents their second installment of the Diversity XChange Speaker Series featuring guest speaker Dr. Joseph Smith, a researcher and educator who will discuss racism and anti-Black racism. The free event will be live-streamed on June 24 at 2 p.m. Residents, businesses and local organizations can watch live and participate in the live Q & A at facebook.com/myajax, facebook.com/AABRTF or ajax.ca/taskforce.
Questions can be submitted live during the session or in advance to diversity@ajax.ca.
The five-part, online and interactive series aims to provide a positive space to facilitate nuanced and thought-provoking discussions to help address and understand anti-Black, systemic and institutionalized racism while discussing important social justice issues impacting our community. This series aims to provide a safe space for navigating important conversations and provide a deeper knowledge and guidance to the community on how to positively contribute to combatting social injustice in our everyday lives.
Quotes
"The Diversity XChange Speaker Series is a great way to listen, learn and engage in the conversations that are important to our present and future. The Ajax Anti-Black Racism Taskforce is focusing on topics that not only highlight the work they are doing but also contribute towards a more inclusive Ajax for all. Join us from home on June 24 for another positive, interactive session."
- Mayor Shaun Collier, Town of Ajax
"It was wonderful to hear from Professor Michel Shah and artist Robert Small on May 12, who discussed the resilience of the Black community, overcoming obstacles, the definition of excellence and how you can aspire to achieve it. We look forward to amplifying more Black voices, having meaningful discussions, and sharing ideas and opportunities to recognize and break down the systemic barriers facing the Black community and other racialized groups."
- Mariska Thomas, Chair, AABR Task Force
Quick Facts
​The Diversity XChange Speaker Series features five installments during 2021.
A recording of the live event will be available immediately following the event at ajax.ca/taskforce.
Building off of the highly successful In Conversation With Series and annual Ajax Diversity Conference, the Town of Ajax and the Ajax Anti-Black Racism Taskforce are proud to continue the Ajax Diversity XChange Speaker Series.
The first installment, which premiered on May 12, featured Professor Michel Shah and artist Robert Small discussing Black Excellence. A recording is available at ajax.ca/taskforce.
The Town of Ajax is the most racialized community in the Durham Region (2016 Census) and is committed to the inclusion of our diverse community.
The Town's Anti-Black Racism Task Force is comprised of diverse leaders from the Black community who are leading conversations, advising, and creating action plans toward meaningful healing and inclusion between the Black community, other racialized groups and the Town.
Learn More