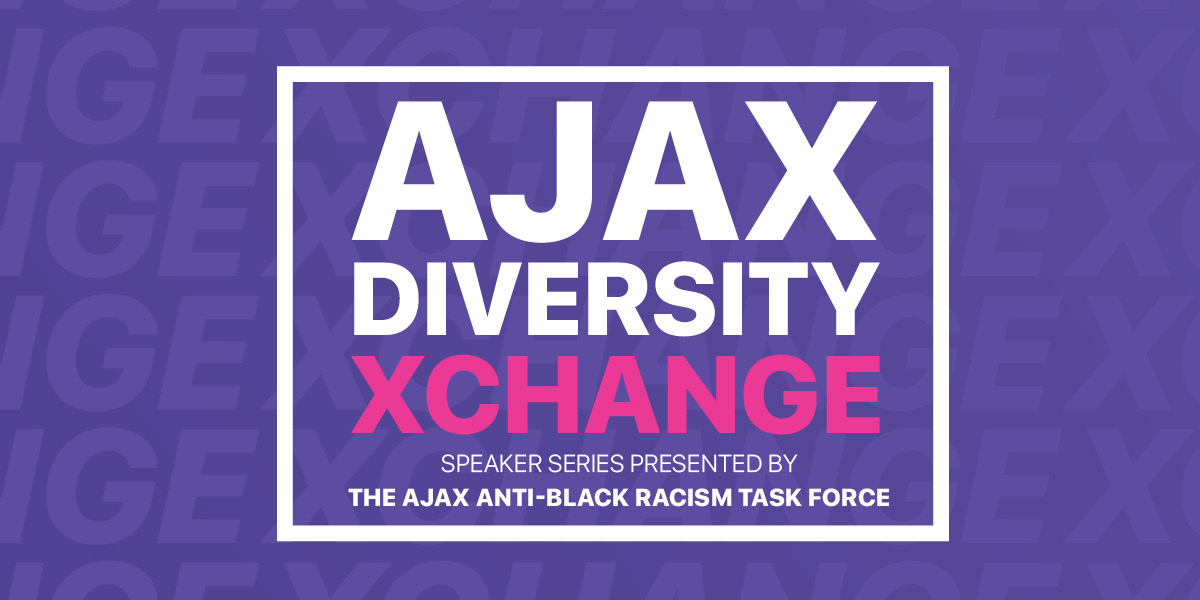 Hope & goal setting with expert guests Michel Shah and Aubrey Noronha
The Ajax Anti-Black Racism Task Force presents their fifth installment of the Diversity XChange Speaker Series featuring guest speakers Michel Shah, professor and soft skills educator, and Aubrey Noronha, artist, educator and Hope Canada CEO, discussing hope and goal setting for personal success. The free event will be live-streamed on January 12 at 6 p.m. Residents, businesses and local organizations can watch live and participate in the live Q & A at facebook.com/myajax, facebook.com/AABRTF or ajax.ca/taskforce.
The five-part, online and interactive series aims to provide a positive space to facilitate nuanced and thought-provoking discussions to help address and understand anti-Black, systemic and institutionalized racism while discussing important social justice issues impacting our community. This series aims to provide a safe space for navigating important conversations and provide a deeper knowledge and guidance to the community on how to positively contribute to combatting social injustice in our everyday lives.
Quotes
"On behalf of Ajax Council, I would like to congratulate the Ajax Anti-Black Racism Task Force and applaud their hard work and dedication throughout this series to help enrich our community. The final topic of hope and personal goal setting is very timely, and as we begin the New Year, I encourage all Ajacians to start 2022 on the right foot and join us from home the evening of January 12 for another educational, interactive session." - Mayor Shaun Collier, Town of Ajax
"The Ajax Anti-Black Racism Task Force is proud to host this series in partnership with the Town of Ajax in order to help break down systemic barriers and cultivate more learning and understanding in our community. This is an important time to reflect on the past four installments and plan for the future with our final installment coming up on January 12. You can watch previous recordings and learn more about the work the Ajax Anti-Black Racism Task Force has been conducting at ajax.ca/taskforce." – Mariska Thomas, Chair, AABR Task Force
Quick Facts
The Diversity XChange Speaker Series features five installments during 2021.
A recording of the live event will be available immediately following the event at ajax.ca/taskforce.
Questions can be submitted live during the session or in advance to diversity@ajax.ca.
Building off of the highly successful In Conversation With Series and annual Ajax Diversity Conference, the Town of Ajax and the Ajax Anti-Black Racism Task Force are proud to continue the Ajax Diversity XChange Speaker Series.
The first installment, which premiered May 12, featured Professor Michel Shah and Artist Robert Small, discussing Black excellence. A recording is available at ajax.ca/taskforce.
The second installment, which premiered June 24, featured Dr. Joseph Smith, a researcher and educator discussing racism and anti-Black racism. A recording is available at ajax.ca/taskforce.
The third installment, which premiered July 21, featured Nicole Perryman, the executive director of Ifarada: Centre For Excellence, discussing demystifying mental health. A recording is available at ajax.ca/taskforce.
The fourth installment, which premiered September 28, featured Eleanor McIntosh, educator, leader, and community activist, and Margaret Lazarus, Superintendent of Education at the Durham District School Board discussing navigating the education system. A recording is available at ajax.ca/taskforce.
The Town of Ajax is the most racialized community in the Durham Region (2016 Census) and is committed to the inclusion of our diverse community.
The Town's Anti-Black Racism Task Force is comprised of diverse leaders from the Black community who are leading conversations, advising and creating action plans toward combatting racialized and systemic racism within the Black community and other racialized groups.
Learn More