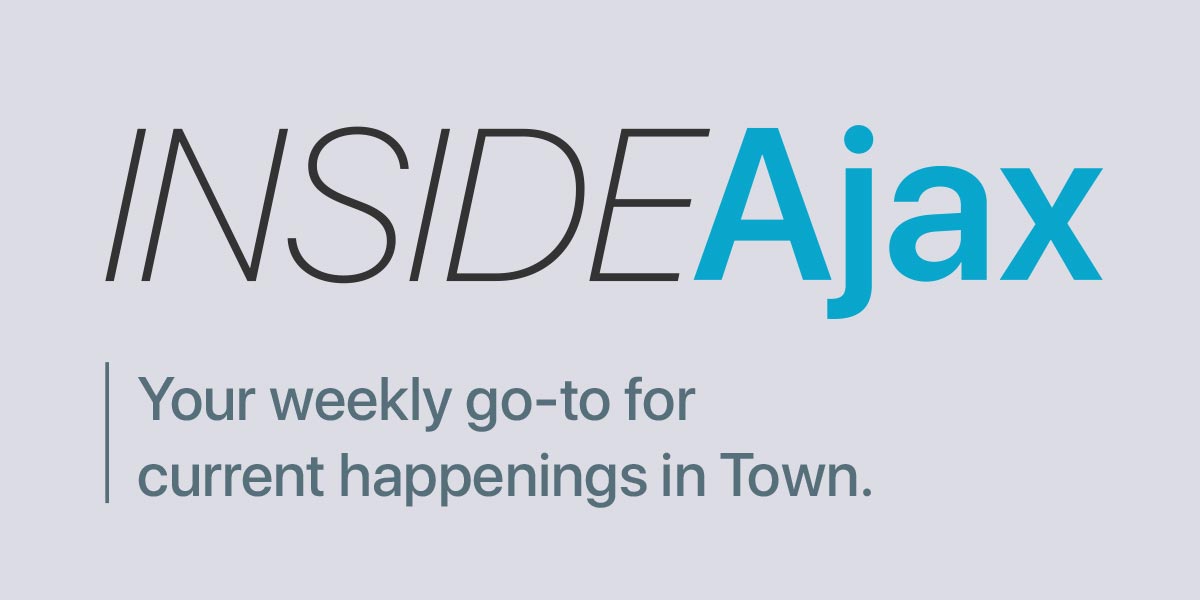 Inside Ajax – Your Weekly Happenings in Town
The Town publishes a weekly community page in the Ajax News Advertiser - Inside Ajax, featuring current happenings, including Council meetings, public meetings, statutory notices, initiatives, events, and promotions.
In this edition, discover:
Upcoming Council & Committee Meetings - No meetings July & August: Summer Recess
Ajax Library: Intergenerational STEAM
Town of Ajax: Stage 3 Reopening Update
Ajax Memorial Pool (Outdoor) Opening tomorrow!
2021 Ajax Playgrounds Program
Ajax Black Owned Business Directory: Apply Today!