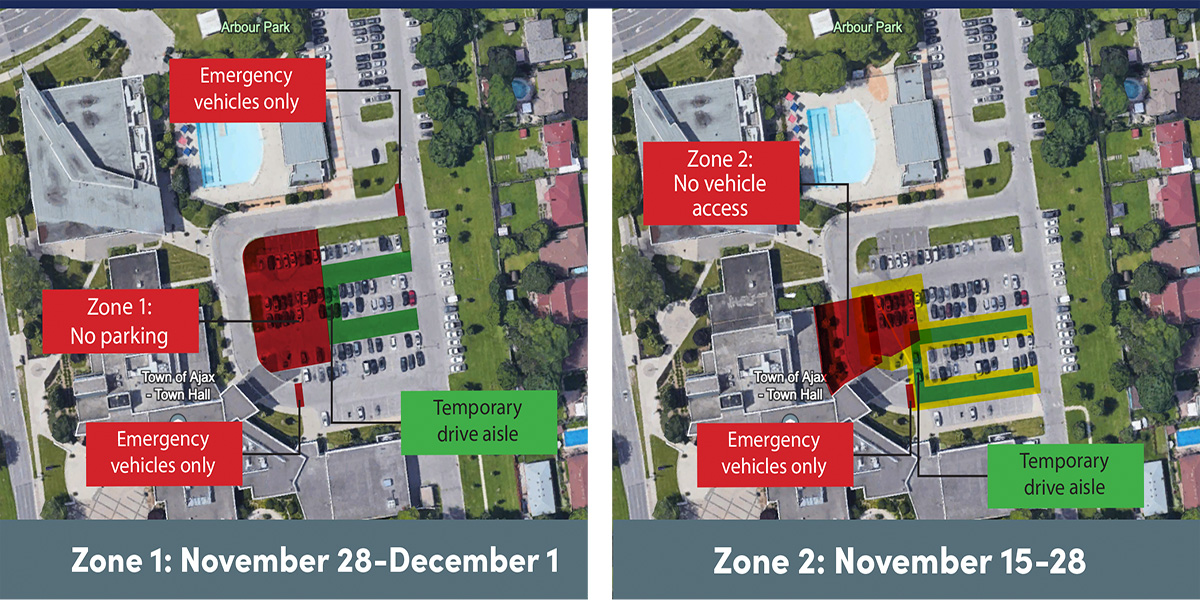 Parking restrictions will be in effect beginning the morning of Monday, November 13 to Friday, December 15, 2023 in the Town Hall parking lot. Large equipment will be on site to complete storm and sanitary sewer repairs by open cut trench construction. Motorists and pedestrians are advised to take all necessary precautions in the parking lot and to avoid any areas that have been blocked off for construction activity.
Please see below notice showing the work areas, construction duration for each zone and temporary drive aisle detours. Only one zone will be blocked off at a time. The following timelines are dependent on favorable weather conditions:
Zone 1: November 28 – December 1
Zone 2: November 15 - 28
A segment of the sidewalk will be closed when Zone 2 is blocked off where pedestrians will be required to detour around the work zone. Signs will be posted for pedestrian safety.
If you have any questions or concerns, please contact infrastructure@ajax.ca or 905-683-2951. We thank you for your patience in this matter and apologize for any inconvenience.