Winter Recreation Programs Registration
We are excited to offer a wide range of safe, fun and high quality recreation programs for people of all ages, skill levels and interests. Register for programs in these categories: Preschool & Kindergarten, Children, Youth, Adult, Older Adult 55+, Aquatics (select programs) and Group Fitness.
Registration Now Open!
Drop-In Activities - Open
Drop-In Programs - Adult - Find Out More
Drop-In Programs - Youth - Find Out More
A COVID-19 Screening Survey is required to be completed prior to each visit.
COVID-19 Screening Survey
Proof of vaccination required to enter TOA recreation facilities.
Proof of vaccination (both doses of a two dose vaccine or one dose of a single dose vaccine plus 14 days) is required to enter Town recreation facilities and participate in Town recreation programs as part of Ontario's proof of vaccination system.
How does this impact patrons entering our recreation facilities?
Patrons 12 years and older must be fully vaccinated and provide proof of vaccination and government issued ID confirming name and birthdate, to enter the facility.
Patrons 11 years old and younger will not have to provide proof of vaccination.
What can patrons expect upon arrival?
Arrive 10 minutes before program start time to allow for check-in and health screening. Enter the building to be checked in.
Show your vaccination receipt, either on a mobile device or a physical copy.
Once vaccination status has been verified, a Town of Ajax representative will confirm the name matches government-issued ID.
Once identification has been confirmed, patrons can proceed to their program.
TOA ID fast pass for 12 – 17 years old
In order to provide safe and convenient access for youth, patrons 12 - 17 may also request an ID fast pass – a Town-issued ID card that will allow access to Town of Ajax recreation facilities and programs without having to show proof of government issued ID on each visit. To receive your free fast pass, please stop by the Customer Service Desk at Ajax Community Centre, McLean Community Centre or Audley Recreation Centre. Please note, one-time verification of government issued ID required to receive your fast pass.
QUICK FACTS
Medical exemptions must provide proof of a doctor's note.
Exemptions based upon the Town's obligations pursuant to the Ontario Human Rights Code will be considered on a case-by-case basis, and may require documented confirmation for the requested exemption.
All requirements, exemptions and policies are subject to change based on provincial regulation.
Ontarians can provide proof of immunization by downloading or printing their vaccine receipt from the provincial booking portal, or by calling the Provincial Vaccine Booking Line at 1-833-943-3900.
We appreciate your cooperation. The Town is committed to taking every reasonable precaution to protect the health and safety of staff and patrons from the COVID-19 virus.
COVID-19 - What We're Doing to Keep You Safe
All programming adheres to Ontario Ministry of Health Guidelines, in consultation with Durham Region Public Health.
Winter Break Fun

Planning your winter break? Look no further!
The Town of Ajax has great programs full of fun:
Holiday shop while your children enjoy hands-on workshops
Winter break camps
Swimming
Skating
Family New Year's Eve activities
Inclusion Services
People of all abilities can participate in our programs and services. Special needs may include difficulty with physical mobility, behavioural challenges, developmental challenges, visual/hearing impairments, or medical conditions that prevent them from participating in a program/service without support. Call 905-619-2529, ext. 7259 for more information.
Preschool & Kindergarten Programs
Learn & Play - Create & Play - Move & Play
See all Preschool & Kindergarten programs.
For more information on our preschool and kindergarten programs contact the Community Recreation Supervisor at 905-619-2529, ext. 7255.
Children's Programs
Explore high quality, creative & physically challenging programs for children 6-12 years of age.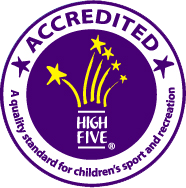 Town of Ajax programs are HIGH FIVE accredited meeting provincial standards for safety and quality. Committed to ensuring participants have a positive experience with our proven child-centered approach to development. Designed to encourage fair play, healthy competition and leadership. Memorable, social and above all FUN!
For more information on our children's programs contact the Community Recreation Supervisor at 905-619-2529, ext. 7727.
Children's & Family Drop-In Sports
Take part in drop-in programs at the Audley Recreation Centre.
Children's Registered Programs
We have you covered with introductory skilled sports, dance, visual arts classes and more.
See all Registered Children's Programs
Youth Programs
As a Youth Friendly Community, the Town of Ajax is committed to building a healthy, vibrant community that
keeps young people a priority. Our programs and spaces are accessible, inclusive and aim to meet the needs of youth, which will make them feel more supported, connected, engaged, valued and safe. Our programs provide opportunities for youth ages 11 to 18.
For more information on youth programs, youth spaces, events, and opportunities to get involved, contact the Community Recreation Supervisor at 905-619-2529, ext. 7508 or email youth@ajax.ca.
Thank you for your continued interest in the Town of Ajax Youth. Please visit our Covid-19 page for all service updates.
Registered Programs
Learn a new sport, practice skills, gain a certification, or meet new friends.
See all Youth programs.
Drop-In sports
Take part in drop-in programs at the McLean Community Centre and Audley Recreation Centre.
See all Youth Drop-In programs.
Youth Spaces and Hubs
PLEASE NOTE: Youth Spaces and Youth Hubs are currently closed until further notice.
Youth Spaces
Drop in, meet new friends and take part in free activities! Our Youth Spaces are a safe and supervised drop-in space for youth between the ages of 11 to 18. Our Youth Spaces have pool, ping pong, foosball, large screen TV's, and video game consoles.

Visit our Youth Spaces at the Ajax Community Centre, McLean Community Centre and/or Audley Recreation Centre.
Youth Hubs
The Town of Ajax also offers a safe and welcoming space for high school students to hang out in, with structured and unstructured programming at the following youth hubs located in high schools.
The Spot (Located in the cafeteria at J. Clarke Richardson Collegiate & Notre Dame Catholic Secondary School)
2 to 5 p.m.
Our Place (Located inside of Ajax High School)
3 to 6 p.m.
Please note, youth must be attending the high schools listed above to attend the program. Youth Hubs are closed during March Break and Summer Break.
Special Events
Ajax on Stage - Virtual Talent Showcase - Saturday, November 27, 2021 - 7 p.m.
Support local talent!
Join us as we unite for Ajax on Stage, a spectacular virtual event championing local talent.
Tune in Saturday, November 27 at 7 p.m. to the Town's Facebook page for our livestream event. Enjoy an instrumental performance, dancers, vocalists & other performers as they showcase their creativity & skill.
Hosted by Alex Whorms, an award-winning singer-pianist from Hamilton.
Learn more about Alex Whorms
Photo courtesy of Farell Trembley
Alex is an award-winning singer-pianist from Hamilton who is known for the way she crafts music that is essentially a genre unto itself. Alex is exceptional in creating music that flows freely and flawlessly between styles and sounds, gracefully blending classic singer-songwriter pop, jazz, soul, rock, classical, and folk genres. Some of her many accomplishments include winning the 2019 Hamilton Arts Award for Emerging Artist in Music, earning praise for her "beautifully crafted pop songs" from Graham Rockingham of The Hamilton Spectator, and touring across Ontario to perform at events like Canadian Music Week in Toronto and New York City's Sidewalk Café.
Although Alex had been performing in classical settings and musical theatre since the age of 12, Ajax on Stage was the first time she performed an original pop song on piano and voice - which is now her favourite way to perform. Alex performed in Ajax on Stage as a performer every year in high school and the showcase gave her an opportunity to hone her abilities as a singer-songwriter. Now Alex has come full circle from Performer to Host and we can't wait for you all to see what is in store for this year's 2021 Ajax on Stage showcase.
Check out Alex's new holiday single "I'll Be Home For Christmas" at:
Youtube:https://www.youtube.com/watch?v=k6fc-wAu2dc
Spotify:https://open.spotify.com/track/1MTF2hp3SfwIOMGuFWA7Wz
Youth Week in Ajax
Each May, #AjaxYouthWeek celebrates youth and their active participation in the community. In 2021, we're going virtual!
We want to recognize and give a special thank you to all Town of Ajax youth.
Join us online from May 1 to 7 for a week of FREE virtual activities, workshops and giveaways!
Youth Engagement Advisory Committee (YEAC)
The Committee meets monthly and is made up of diverse youth of different ages, cultural and socio-economic demographics. The goals of the committee are to build skills and leadership, provide opportunities for growth and to give youth a voice on local youth issues. Do you have ideas on programming improvements? Share your thoughts and opinions with us by emailing youth@ajax.ca.
Adult 18 years+ Programs
A variety of registered and drop-in programs to enrich your life! Learn a new skill or improve existing ones, meet new people or participate with friends, stay fit all while having fun. Break from the everyday grind and participate in something you love!
For more information on our adult programs contact the Community Recreation Supervisor at 905-619-2529, ext. 7243.
Older Adult 55+
Recreational and leisure activities, social clubs, volunteer programs and civic participation opportunities.
Affordable recreational, sport, fitness and general interest programs to help keep you active, explore a passion, or try something new.
For more information on older adult and senior 55+ programs, contact:
Older Adult 55+ Contests
55+ Amateur Short Story Contest
Get your creative juices flowing! The Town of Ajax Older Adult Task Force and the Ajax Public Library Older Adults Advisory Committee are pleased to bring you the first annual 55+ Amateur Short Story Contest. Participants must be ages 55+ and a resident of Ajax. Gift certificates will be awarded for the winning pieces of fiction. Please see below link for further contest details. Contest closes on January 8, 2022.
55+ Amateur Photo Contest
Check out the winning photos of the Summer 2021 55+ Amateur Photo Contest. Brought you by the Town of Ajax and Ajax Public Library.
Older Adult 55+ Events
Let's celebrate! Stay engaged by joining us at Town of Ajax events and programs throughout the year.
Information & Active Living Fair
Spring Fling Dance & Luncheon
Aging Well Month & BBQ (June)
55+ LINK Newsletter
Fall 2021 Edition on hold, will resume Winter.
Stay up-to-date on programs, events, news and information for older adults and seniors living in Ajax!
Senior Centre Without Walls (SCWW)
Free virtual programs older adults and seniors can participate in from the comfort of home. SCWW operates Monday through Friday.
To participate in the program via Zoom or call-in, contact:
Craft Crate
Please Note: The Craft Crate program will not be offered in December 2021. Check back for updates in 2022.
Let's Do Lunch
Join us on December 15 at 12 p.m. for a virtual session on Safeguarding Money brought to you by Elder Abuse Prevention (ON). EAPO's experienced elder abuse prevention staff, deliver customized trainings and educational workshops, to all sectors and communities across the province. Participants will be provided with the knowledge and tools necessary to recognize, appropriately respond to, prevent and report incidents of elder abuse.
All registrations will be entered into a draw for a prize!
EAPO Safeguarding Money Registration Form
Join Andy from the Health Depot Pharmacy as he starts off his webinar series on January 20, 2022 at 12 p.m. covering the subject Medication Overuse. There will be a lot of great information, make sure to have your notebook ready!
Health Depot Pharmacy - Medication Overuse Registration Form
Seniors Centres
Please Note: Ajax Seniors Friendship Centre and Pickering Village Centre are currently not accepting new members or offering bus transportation for the remainder of 2021. Please revisit back in January 2022 for updates.
November Monthly Newsletter - see Page 3 for current Activity Calendar
Stay tuned for December Newsletter!
Ajax Seniors Friendship Centre
Pickering Village Centre
46 Exeter Road, Ajax
905-686-1573

29 Linton Avenue, Ajax
905-683-8460
See Activity Calendar in above newsletter for hours of operation. Please note Music 4 Life is a registered program, please contact Pickering Village Centre directly for more details.
For any questions, contact the Seniors Centres directly.
Please Note: Seniors Centres are receiving a higher than normal call volume at this time, it will take some time to respond. Thank you for your patience.
PROBUS Clubs
Two PROBUS Clubs operate in Ajax. PROBUS is a social club for retired and semi-retired individuals.
Membership includes monthly club meetings, guest speakers, and access to a broad range of activities, interest groups, and social events. Annual membership fee for each club.
Ajax Public Library
Ajax has three library branches to serve you.
Indoor Walking - Program on hold until further notice
Ajax Walks
Free indoor walking program available at all three Town of Ajax community centres. Program runs from November to March.
For schedules and information, contact: 905-619-2529, ext. 7243
Outdoor Tennis & Pickleball Courts
Outdoor public tennis courts and pickleball courts are open seasonally.
Volunteer Opportunities
Town of Ajax
Provides a variety of opportunities to get involved and volunteer within the community including: festivals & events, committees & boards, community engagement initiatives, and recreation programs.
View General Volunteer Opportunities Committees and Boards
---
Ajax Public Library
Provides a variety of volunteer opportunities including: library committees, visiting library service, and library programs.
View Library Volunteer Opportunities
---
Volunteer Durham
One-stop resource for community volunteer opportunities in Durham Region. Connect with not-for-profit organizations and charities actively looking for volunteers.
---
Service Clubs
Members perform volunteer work in their community either by hands-on delivery of programs or services, or by fundraising for other local charitable organizations. There are several active service clubs in Ajax.
Social Clubs & Interest Groups
There are a variety of local clubs and interest groups operating in Ajax. Most organizations charge a low cost, annual membership fee to join.
Group Fitness / Aqua Fitness
Let our fitness experts motivate you!
Group fitness classes are a great way to reach your fitness goals. Our certified instructors will show you how to build endurance, strength, and flexibility. We offer classes for all abilities and levels that everyone can enjoy. Choose to participate by having unlimited access to all of our Drop-In classes with a Membership or by attending a class when you can with our Pay-As-You-Go options.
See all Group Fitness programs.