Summer Camps
Play + Friendship = Summer Camps
Don't miss out on this year's day camps running weekly from July 4-September 1. Something fun for children and youth ages 4 to 17!
Categories include: Sports, Performing Arts, Nature & Exploration, Science, Multimedia, Arts, Leadership, Out Trips & more!
Online and walk-in registration starts at 8 a.m. on the following dates:
Ajax Residents:
Now open!
Non-Residents:
March 28
View Available Camps and Register

Spring Programs - Register Now!
A wide range of fun and high quality recreation programs for people of all ages, skill levels and interests. Register for programs in these categories: Preschool & Kindergarten, Children, Youth, Adult, Older Adult 55+, Swimming Lessons, Leadership Programs and Group Fitness.
View Available Programs and Register
Registration Options and Information
Online
What You Need
Your Login (Email Address) Your Password
Activity Barcode(s)
Payment Options:
VISA, MasterCard or AMEX
What To Do
Visit ajax.ca/ActiveAjax and Sign In
If creating a new account, please allow 24 business hours for activation
Click on the Activities tab and follow the Tips for a Successful Search
Select your activity, Add to Cart and follow the registration prompts
When finished registering, proceed to the Checkout to make payment
You must agree to the waiver and make payment to complete the transaction.
Confirmation/Receipt
Immediate registration confirmation
Online registrants must print their receipt as one will not be mailed
In Person/ Drop-Off or Walk-In
What You Need
Completed Registration Form
Registration Form(s)
Scroll down on Active Ajax activity page to access registration form(s).
Payment Options:
VISA, MasterCard, AMEX, Debit, Cash or Cheque (cheques are made payable to the Town of Ajax)
What To Do
Visit any community centre Customer Service Desk to register in person or to drop off your registration form
Forms received in advance of the registration dates will be held until registration day, and will be processed in random order
Staff will email or call if the course is full or the registration is incomplete
Confirmation/Receipt
Available during regular hours of operation
Immediate registration confirmation for in person registrations
Confirmation/receipts will be emailed/mailed for those registrations that were dropped off
Mail
What You Need
Completed Registration Form
Registration Form(s)
Scroll down on Active Ajax activity page to access registration form(s).
Payment Options:
VISA, Mastercard, AMEX or Cheque (If mailed, cheques are made payable to the Town of Ajax)
What To Do
MAIL completed Registration Form to:
Town of Ajax
Recreation, Culture & Community Development
65 Harwood Ave. S.
Ajax, ON L1S 2H9
Attention - Registrations
Confirmation/Receipt
You will be notified by email or mail if you have successfully registered for your program of choice
Drop-In Activities Available for All Age Groups
Try a program or learn a new skill without the commitment of weekly classes. Drop-in activities including basketball, pickleball, badminton, Friday Night Fun Centres & Clubs, youth spaces, group fitness, and aqua fitness available on a first-come, first-served basis. No pre-registration required.
Inclusion Services
People of all abilities can participate in our programs and services. Special needs may include difficulty with physical mobility, behavioural challenges, developmental challenges, visual/hearing impairments, or medical conditions that prevent them from participating in a program/service without support.
Please call 905-619-2529, ext. 7259 or email InclusionServices@ajax.ca to discuss options if your child/youth requires enhanced staffing or Inclusion Support Services.
Preschool & Kindergarten Programs
Learn & Play - Create & Play - Move & Play
See all Preschool & Kindergarten programs.
For more information on our preschool and kindergarten programs contact the Community Recreation Supervisor at 905-619-2529, ext. 7255.
Children's Programs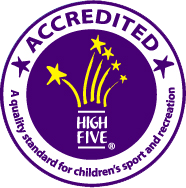 Explore high quality, creative & physically challenging programs for children 6-12 years of age.
Town of Ajax programs are HIGH FIVE accredited meeting provincial standards for safety and quality. Committed to ensuring participants have a positive experience with our proven child-centered approach to development. Designed to encourage fair play, healthy competition and leadership. Memorable, social and above all FUN!
For more information on our children's programs contact the Community Recreation Supervisor at 905-619-2529, ext. 7727.
Children's & Family Drop-In Sports
Take part in drop-in programs at the Audley Recreation Centre.
Children's Registered Programs
We have you covered with introductory skilled sports, dance, visual arts classes and more.
See all Registered Children's Programs
Youth Programs
As a Youth Friendly Community, the Town of Ajax is committed to building a healthy, vibrant community that keeps young people a priority. Our programs and spaces are accessible, inclusive and aim to meet the needs of youth, which will make them feel more supported, connected, engaged, valued and safe. Our programs provide opportunities for youth ages 11 to 18.
For more information on youth programs, youth spaces, events, and opportunities to get involved, contact the Community Recreation Supervisor at 905-619-2529, ext. 7508 or email youth@ajax.ca.
Registered Programs
Learn a new sport, practice skills, gain a certification, or meet new friends.
See all Youth programs.
Drop-In sports
Take part in drop-in programs at the McLean Community Centre and Audley Recreation Centre.
See all Youth Drop-In programs.
Free Drop-In Youth Spaces
Youth Spaces
Drop in, meet new friends and take part in free activities! Our Youth Spaces are a safe and supervised drop-in space for youth between the ages of 11 to 18. Our Youth Spaces offer the following: pool table, ping pong, foosball, large screen TV's, and video game consoles.
Visit our Youth Spaces at the Ajax Community Centre, McLean Community Centre and/or Audley Recreation Centre.
Regular Hours of Operation (subject to change, please check the Youth Spaces drop-in calendar below for any changes to hours):
Ajax Community Centre (75 Centennial Rd.)
Monday to Friday: 4 to 8 p.m.
Sunday & Saturday: 1 to 4 p.m.
McLean Community Centre (95 Magill Dr.)
Monday to Friday: 4 to 8 p.m.
Sunday & Saturday: 1 to 4 p.m.
Audley Recreation Centre (1955 Audley Rd. N)
Monday to Friday: 4 to 8 p.m.
Sunday & Saturday: 1 to 4 p.m.
Youth Hubs
The Town of Ajax offers a safe and welcoming space for high school students to hang out in, with structured and unstructured programming at the following youth hubs located in high schools:
Our Place (Located inside of Ajax High School) - 3 to 6 p.m.
Youth must be attending the high school listed above to attend the program. Youth Hubs are closed during March Break and Summer Break.
Youth Engagement Advisory Committee (YEAC)
Winter Care Package Program
The Youth Engagement Advisory Committee has collaborated with Durham Youth Services to collect donations in order to build winter care packages for youth in need. Thank you on behalf of YEAC and DYS for your contributions.
YEAC Applications
Applications for the 2023-2024 term will be available in July. Deadline to apply is August 20, 2023.
The next term will operate from September 2023 - June 2024.
For any questions or inquiries please contact youth@ajax.ca .
Special Events
Youth Events 2023
Stay tuned for Youth Week in May 2023!
Adult 18 years+ Programs
A variety of registered and drop-in programs to enrich your life! Learn a new skill or improve existing ones, meet new people or participate with friends, stay fit all while having fun. Break from the everyday grind and participate in something you love!
For more information on our adult programs contact the Community Recreation Supervisor at 905-619-2529, ext. 7243.
Older Adult 55+
Recreational and leisure activities, social clubs, volunteer programs and civic participation opportunities.
Affordable recreational, sport, fitness and general interest programs to help keep you active, explore a passion, or try something new.
Older Adult 55+ Contests
55+ Amateur Poetry Contest 2023
Flex your creativity this National Poetry Month! The Ajax Public Library Older Adults Advisory Committee and the Town of Ajax Recreation and Culture Older Adults Task Force are pleased to bring you the second annual 55+ Amateur Poetry Contest.
Your poem can be on any topic, using whatever style you prefer. There is no fee to enter and there are great prizes for the winners. For more details, please review the 55+ Amateur Poetry Contest Brochure
The contest deadline is Saturday, April 22 at 5:00 p.m.
55+ Amateur Short Story Contest
Check out the 2022 Winning Entry - The Comfort of Her Eye
55+ Amateur Photo Contest 2022
Older Adult 55+ Events
Stay engaged at Town of Ajax events and programs throughout the year.
55+ Spring Fling Dance and Luncheon (April 27, 2023)
55+ Spring Fling Dance and Luncheon
It's back! Leap into Spring with our annual 55+ Spring Fling Dance and Luncheon on Thursday April 27 from 11 a.m. to 1:30 p.m.! Enjoy entertainment by Johnny and the Cruizers who will take you back to a time when Rock n' Roll was king, a catered light lunch and dancing. Tickets only $15.
Purchase tickets at the Ajax and McLean Community Centres or the Audley Recreation Centre beginning March 6.
For any inquiries please contact, Moninder.Nahar@ajax.ca or 905-619-2529, ext. 7243
55+ BBQ (June 2023)
55+ Wellness and Information Fair (September 2023)
Are you looking to be part of our 55+ Events? We are now accepting vendor and exhibitor applications for all 2023 Festival and Events. Whether you are a food vendor, exhibitor, community group or not-for-profit we want to hear from you!
55+ LINK Newsletter
Winter 2023 - 55+ LINK Newsletter
*Stay up-to-date on programs, events, news and information for older adults and seniors living in Ajax*
Senior Centre Without Walls (SCWW)
Free virtual programs older adults and seniors can participate in from the comfort of home. SCWW operates Monday through Wednesday.
To participate in the program via Zoom or call-in, contact:
Older Adult Task Force - Applications Now Closed For 2023-2024
Are you interested in helping out at 55+ events and activities in Ajax? The Town of Ajax Recreation and Culture Older Adult Task Force might be right for you!
The goal of the Task Force is to strengthen and increase recreation and cultural opportunities for residents that are ages 55 and up. In order to submit an application, you must be an Ajax resident willing to participate in monthly scheduled meetings and is committed to attending a minimum of four meetings per term (term is two years), as well as undertake special projects which may be initiated in accordance with the task force mandate.
Let's Do Lunch
WORKSHOP FULL! To be added to the waiting list, please email 55plus@ajax.ca

Join the Ontario Ministry of Finance to learn more about Ontario's personal income tax. Find out which tax credits and benefits you and your family may qualify for. Lunch provided. There will be a lot of valuable information - make sure to have your notebook! This is free workshop, space is limited.
When: March 28 – 11:30 a.m. to 1 p.m.
What: From a Maze to Amazing – Understanding Ontario's Personal Income Tax, Credits and Benefits
Where: Ajax Seniors' Club – Pickering Village Centre (29 Linton Ave.)


Seniors Centres - Contact Clubs Directly for Memberships
Ajax Seniors Friendship Centre
Pickering Village Centre
46 Exeter Road, Ajax
905-686-1573

29 Linton Avenue, Ajax
905-683-8460
Please contact clubs for hours of operation. Please note Music 4 Life is a registered program, please contact Pickering Village Centre directly for more details.
For any questions, contact the Seniors Centres directly.
Please Note: Seniors Centres are receiving a higher than normal call volume at this time, it will take some time to respond. Thank you for your patience.
PROBUS Clubs
Two PROBUS Clubs operate in Ajax. PROBUS is a social club for retired and semi-retired individuals.
Membership includes monthly club meetings, guest speakers, and access to a broad range of activities, interest groups, and social events. Annual membership fee for each club.
Ajax Public Library
Ajax has three library branches to serve you.
Indoor Walking
Ajax Walks
Free indoor walking program available at all three Town of Ajax community centres. Program runs from November 7, 2022 to March 31, 2023.
*Further inquiries, please contact 55plus@ajax.ca or 905-619-2529 ext. 7243
Outdoor Tennis & Pickleball Courts
Outdoor public tennis courts and pickleball courts are open seasonally.
Volunteer Opportunities
Town of Ajax
Provides a variety of opportunities to get involved and volunteer within the community including: festivals & events, committees & boards, community engagement initiatives, and recreation programs.
View General Volunteer Opportunities Committees and Boards
---
Ajax Public Library
Provides a variety of volunteer opportunities including: library committees, visiting library service, and library programs.
View Library Volunteer Opportunities
---
Volunteer Durham
One-stop resource for community volunteer opportunities in Durham Region. Connect with not-for-profit organizations and charities actively looking for volunteers.
---
Service Clubs
Members perform volunteer work in their community either by hands-on delivery of programs or services, or by fundraising for other local charitable organizations. There are several active service clubs in Ajax.
Social Clubs & Interest Groups
There are a variety of local clubs and interest groups operating in Ajax. Most organizations charge a low cost, annual membership fee to join.
Group Fitness / Aqua Fitness
Let our fitness experts motivate you!
Group fitness classes are a great way to reach your fitness goals. Our certified instructors will show you how to build endurance, strength, and flexibility. We offer classes for all abilities and levels that everyone can enjoy. Choose to participate by having unlimited access to all of our Drop-In classes with a Membership or by attending a class when you can with our Pay-As-You-Go options.
See all Group Fitness programs.