Town of Ajax Festivals & Events
The Town of Ajax hosts inclusive and innovative events throughout the year to celebrate the richness and diversity of our community. Visit often for information about upcoming Town events and to learn more about our wide range of community events.

St. Francis Centre for Community, Arts & Culture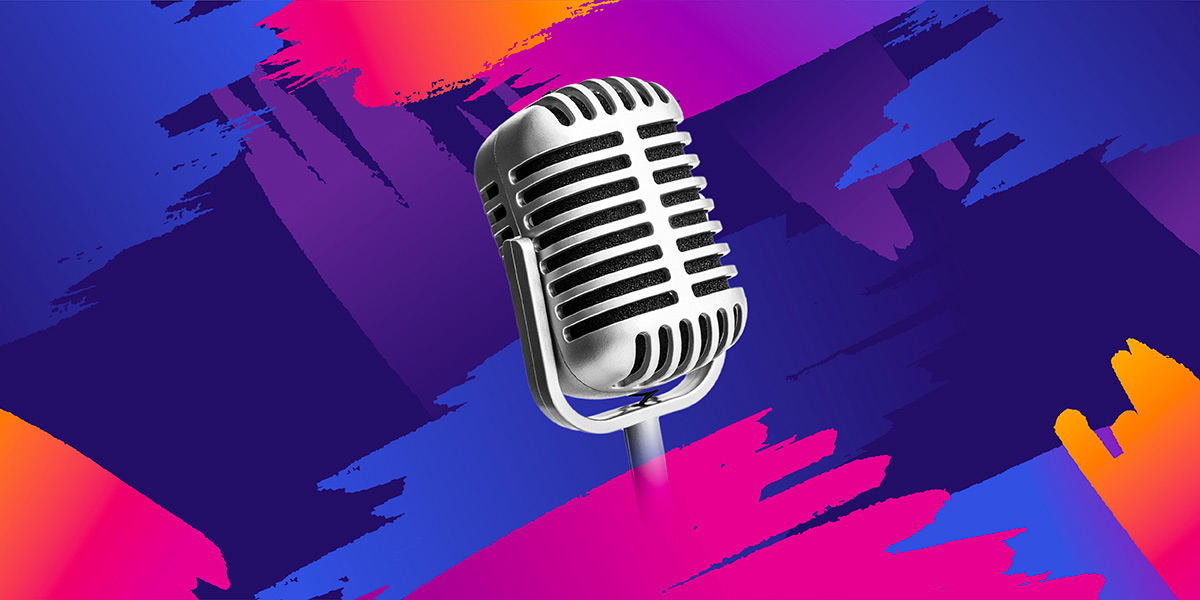 Our exciting 2022-2023 line-up features amazing concerts, live theatre, variety shows, and fun family-friendly performances. TIFF movies are back as well!
The St. Francis Centre has quickly become a destination for arts, culture, and heritage in Ajax, and the 2022/2023 season has it all!
Spirit Walk – Ajax Waterfront – September 30
Take a step back in time and discover Ajax's rich history. Join us for a guided walking tour along Ajax's beautiful Waterfront Trail and learn about local history from various "spirits" along the way.
Details:
Meeting location – outside of Rotary Park Pavilion (177 Lake Driveway W, Ajax). Please Note: A free shuttle will be available at the end of the walk to bring participants from the end location back to Rotary Park Pavilion.
Three timeslots to choose from – 8, 8:15 & 8:30 p.m.
Guests should be prepared to travel by foot or mobility device for approximately 60 minutes.
Registration is required and spots are limited. Registration is open until September 26 at 11:59 p.m. or until full.
Pumpkinville – Presented by TD Bank Group – October 15 from 11 a.m. to 5 p.m.
Join us October 15 at the picturesque Greenwood Conservation Area (2290 Greenwood Rd.) from 11 a.m. to 5 p.m. for a variety of activities including live shows from the Great Canadian Lumberjacks, Friendly Fables and Jessica Towler performing Disney hits!
In addition to the live stage, we will also have children's games and activities, interactive experiences, community displays and exhibitors, a sensory zone, and our infamous haunted house! Don't forget to trick-or-treat at the community display and exhibitor booths and pick up your free pumpkin at the Steve & Amanda's NO FRILLS Pumpkin Patch – a Pumpkinville tradition! All while supplies last.
Kids are encouraged to dress in costume!
Leave the driving to us - take the free Pumpkinville shuttle (see information below).
Nominal fees apply for food and beverages. Activities are subject to change without notice. ATM's on site.
Presenting Sponsor
Supporting Sponsors
Friend Sponsor
Main Stage Schedule and Entertainment Information
| | | |
| --- | --- | --- |
| Performance | Location | Time |
| Great Canadian Lumberjacks | Main Stage Area | 11:30 a.m. |
| Jessica Towler | Main Stage | 12:30 p.m. |
| Great Canadian Lumberjacks | Main Stage Area | 1:45 p.m. |
| Friendly Fables | Main Stage | 2:45 p.m. |
| Great Canadian Lumberjacks | Main Stage Area | 4 p.m. |
Entertainment Information
The Great Canadian Lumberjacks
A showcase of both traditional and current logger sports events. The show puts four lumberjacks up against one another in an action-packed competition.
The events include: chainsaw carve, axe throw, underhand chop, cross cut saw race, chainsaw race, hotsaw vs. chainsaw race, Jack and Jill cross cut (crowd participant), standing hard hit and spring board chop.
Jessica Towler
Jessica will showcase Disney classics through the years. Fun for people of all ages! Singing classics from Disney's Lion King to new hits from Frozen and Encanto, this show will be a great party that will get you dancing and one you won't want to miss!
Friendly Fables
Lexy, the RAP DAD is a children's author and rapping dad from Ajax. The creator of Friendly Fables, a collection of 14 stories and songs, he is making a name for himself by combining rapping with story time and it's fun for the whole family!
It all began when Lexy left the corporate world unexpectedly to care for his infant son who required surgery at The Hospital for Sick Children in Toronto. He created the Friendly Fables book series to entertain his own family and found his calling in performing the stories for others.
Shuttle Information
On-site parking is limited. Take the shuttle from 1 of 3 convenient locations:

GO Parking (off of O'Brien Court)

Ajax Town Hall (65 Harwood Ave. S.)

Audley Recreation Centre (1955 Audley Rd. N.)

First shuttle pick-up is 10:45 a.m. at each location and the last shuttle will leave Greenwood Conservation Area at 5:15 p.m. Shuttles will run every 20 minutes (approximately) and may vary due to unexpected circumstances, traffic and weather.
Sensory Zone
The Sensory Zone is a designated space where others and their individual needs are respected.
We ask all Sensory Zone patrons to respect the following:
Be mindful of loud and sudden noises
Know that all activities require parent/guardian supervision and
Know patrons of all ages are allowed to play and enjoy the activities offered
This space will be equipped with sensory focused activities including a colouring station, inflatables and games, sensory equipment, a sheltered area, a changing station and a seating area.
Noise cancelling headphones will be available for rent on site.
Food and Beverage Vendors
Please check back regularly for a full list of food vendors attending.
Santa's Spectacle of Lights – Town of Ajax Santa Claus Parade
The annual Town of Ajax Santa Claus Parade is the perfect way to kick off the holiday season!
Registration is now open to enter a walking group/float into this year's traditional parade, scheduled for November 26. The parade features 40+ floats including marching bands, local businesses, community groups, and of course, Santa Claus!
Registration is open until October 20 at 11:59 p.m. Early Bird deadline is September 30!
Fees to Participate:
Float Type

Early Bird Price
(On or before September 30)

Price (October 1-20)

Commercial/Business Parade Entry Rates

$76.70

$102.20

Not-For-Profit/Community Group Rates

Free

$25.60
Join this festive tradition that brings Ajax together – a warm, welcoming and spirited community!
2022 General Parade Information
Santa is coming to Town on Saturday, November 26! From 6 – 7:30 p.m. Ajax residents and visitors are invited to participate in a family-friendly evening of fun and entertainment!
Immediately following the parade you are invited to join us for a special tree lighting ceremony and after party at Town Hall (65 Harwood Ave. S.) and the Ajax Public Library – Main Branch.
Parking at Town Hall is limited and patrons are encouraged to park at the Ajax Plaza Harwood Shopping Centre or Baywood Centre. Please note all parking rules will be in effect and all bylaws and rules should be adhered too.
Supporting Sponsors
Friend Sponsor
Julia Seaton, Royal LePage Connect Realty
2022 Route Information
Santa's Spectacle of Lights parade will begin at the intersection of Bayly St. and Mackenzie Ave., proceeding east along Bayly St. and will continue north on Harwood Ave. S concluding at Ajax Town Hall (Bayly St. and Achillies Rd.).
2022 Road Closures
Please be advised that the following roads will be closed for a portion of the day on Saturday, November 26 to accommodate Santa's Spectacle of Lights parade.
Bayly St. W. (Finley Ave. to Salem Rd.) from 5:30 to 8 p.m.
Harwood Ave. S. (Bayly St. W. to Burcher Rd.) from 5:30 to 9 p.m.
Mackenzie Ave. (Bayly Ave. to Clements Rd. W.) from 4:30 to 8 p.m.
Achilles Rd. (Harwood Ave. .S to Salem Rd.) from 5:30 to 9 p.m.
We apologize for any inconvenience this may cause.
Get Involved
Get involved in the TOA community! We rely on a network of entertainers, vendors, exhibitors, sponsors and volunteers to make our festivals and events great!
Become an Entertainer at our 2022 Festivals and Events - Apply Now!
Now accepting entertainer applications for all 2022 Festivals and Events. Whether you are a band, solo artist or children's entertainer, we want to hear from you!
Become a Vendor or Exhibitor at our 2022 Festival and Events - Apply Now!
Vendor Applications for 2023 events will open in December. Stay tuned to this page for updated information.
Now accepting vendor and exhibitor applications for all 2022 Festival and Events. Whether you are a food vendor, exhibitor, community group or not-for-profit we want to hear from you!
Become a Sponsor at our Festivals and Events!
Become a sponsor of our upcoming Virtual and In-Person events. Please call 905-619-2529, ext. 7248 or email events@ajax.ca for more information.
Volunteer at our Festivals and Events!
Become a volunteer for one of our upcoming festivals or events. To learn more about our volunteer program visit our volunteer page.
Truth & Reconciliation
The Town recognizes that true reconciliation requires sustained space for truth and action based on recognition of rights, respect and partnership. An important step in rebuilding relationships with Indigenous communities is to reflect and learn more about Indigenous history as we move forward with acknowledgement and kindness as an inclusive community.
Check Out Upcoming Town of Ajax Corporate Festivals & Events